Multiple negative impacts of corona virus in Nepal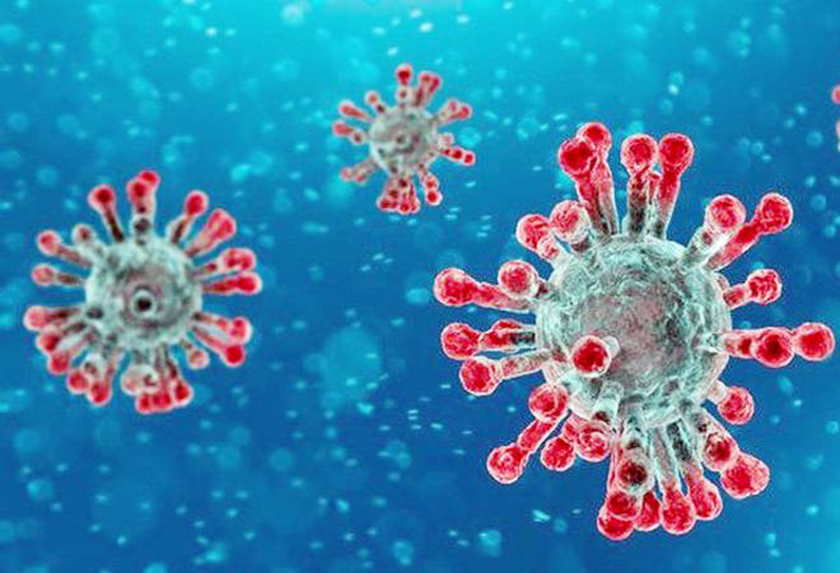 - Birendramani Paudel
So far as noble corona virus unexpectedly seen in Wuhan city of China before three months has given a terrible threat to the human world.
Today, known as the mighty country like the United States of America also has been entirely wounded due to this killer virus. It has damaged the social establishment of America and financial condition also has been down. Up to now, the corona has changed more than fifty thousand American people into the deceased. Social scientists have said that this is the starting point, not ending. Corona may hit America for a long time.
American government led by President Donald Trump is fighting against corona with all kinds of weapons like strong medical treatment and strong internal courage. Even then the corona virus has been seen stronger than American exercises.
Next side, this same virus is playing a dangerous role to deteriorate and damage the whole of Europe.
In entire Europe Italy has been ahead to lose the lives of its people. Nearly twenty-six thousand people have been dead till today and more than two lakhs infected. Spain, France, Germany, Portugal, Netherland, Belgium, Switzerland have also lost the life of people in huge numbers. These countries have no time to think about the loss of finance and employment.
Similarly, Southeast Asian countries also have been compelled to fight against noble corona virus stopping all kinds of businesses and services. In the SAARC region, India has been hit by noble corona more than Pakistan, Shree Lanka, Maldives, Bhutan, Bangladesh, Afghanistan and Nepal. If we describe Nepal, this country also has strongly prepared to save the people using all kinds of medical facilities. Somewhere corona controlling hospital has also been established. Although, health workers are indicating the scarcity of Personnel Protective Equipment.
Up to this period, more than fifty corona infected people have been found in Nepal and no one has been dead. 12 have been recovered and got back home. Prime minister K. P. Sharma Oli led Nepal government did not delay to lockdown the country and before one month, Nepal has been lock downed. It is said that if this step was not taken by the government in time, it would be havoc and terrible condition due to the huge number of corona infected people. Intellectuals and social activists have thanked the government for this essential step.
Nepal government has done its best to save the life of the people by using the weapon of lockdown but another side, due to lockdown, industries and business centers have entirely closed down. Thousands of people have lost employment. Even established big media houses also have cut down the employment of many journalists.
If noble corona virus hits continuously to India and Nepal, there may be food scarcity in Nepal because Nepal has no sufficient food items and buying from India. For three decades, Nepal is sending thousands of young people for employment to foreign countries. It was a reality that in the absence of strong hands it would not be possible to produce sufficient cereals for all populations and we all know that old people and children can not be used for the production. One side, due to the lack of raw materials, Nepal had only a few numbers of Industries. But in the name of privatization those industries were sold at a cheaper rate by the government led by celestial Girija Prasad Koirala near about 30 years ago. This decision collapsed the employment of many Nepalese citizens. Being unemployed, thousands of young people had been compelled to leave the country.
All together Nepal had three options to set up the finance management to run the country. They were remittance, tourism, and internal income like taxes and revenues. Now due to the negative impact of the noble corona virus, remittance has stopped. Tourism industries have been zero. All tourist got back their homeland. And so far as internal taxes and revenues are concerned, due to the whole country lock downed, this income also has been quite stopped. Tax payers and contractors have put their hands on the head and telling the government about the inability of paying the taxes.
This is the clear picture that Nepal is facing a terrible and critical condition. But every question has the right answer and every problem also has the right solution. Feeling this inside, the Nepal government should be quite alert in time and should utilize whole capable people in the farming sector. If the government will be able to save the people from hunger, the government will get many ideas to take the country ahead in the days to come. But one more important factor we have that all political parties should support the present government in all its actions leaving the exceptional case.